Gurnee Mills is the largest outlet and value shopping destination in Illinois. Gurnee Mills provides the ultimate indoor, climate controlled shopping experience with more than 200 stores including Neiman Marcus Last Call, Saks Fifth Avenue OFF 5TH, H&M, Bed Bath & Beyond/buybuy Baby and Bass Pro Shops Outdoor World. Shoppers can dine at great restaurants including Rainforest Café and Ruby Tuesday.  Catch a movie at Gurnee Marcus Cinema 20, enjoy indoor ice skating, miniature golf and laser tag at Rink Side Sports and Entertainment. Gurnee Mills is located at the intersection of Interstate 94 and Grand Avenue (IL 132) in Gurnee, IL, equidistant between Chicago and Milwaukee, and a 40-minute drive to either city.
// READ MORE
Mall Office:

(847) 263-7500

Mall Office

(847) 263-7500
Shopping Line:

(847) 263-7500

Shopping Line

(847) 263-7500
Mall Security:

(847) 263-2436

Mall Security

(847) 263-2436
We offer free wireless internet to our shoppers at this Simon mall. Any shopper with a Wi-Fi enabled laptop, tablet or smartphone can easily log onto the Wi-Fi network. All shoppers have to do is open their web browser or select "Simon WiFi" (the SSID name) from their available list of wireless networks to get to the Simon Malls Wi-Fi landing page. All shoppers that choose to use the Wi-Fi network at this mall must agree to Simon Wi-Fi Terms & Conditions of Use  prior to using this free service. If there are any issues or questions, shoppers and tenants should contact the Wi-Fi network technical support hotline at (888) 726-5930 for assistance.

Order your travel money online for convenient home delivery. Did you know that some Simon mall locations also include retail Travelex stores for your convenience. Travelex is the world's largest retail foreign currency exchange specialist, with over 1000 stores around the world. We can provide you with over 75 foreign currencies as well as a Cash Passport that can be pre-loaded with either Pounds or Euros and includes chip & PIN technology, a must when traveling in Europe. To get started, visit <a href="http://onlinetravelcurrency.com/mtwid000136/Home?utm_source=Simon&utm_medium=link&utm_campaign=1251">Travelex now</a>.

Located in the restrooms.

Welcoming our visitors from near and far, let us help you uncover all the great attractions and restaurants nearby. Just stop by the desk for more information. Directions, guides, coupons and local tips and transportation assistance are available just for the asking.

The Simon Malls Mobile App can help you find your favorite stores, dining and entertainment options at the Simon Mall nearest you. You'll also be able to check out the latest deals and events available at your favorite mall right from your phone. And there are many more features designed to enhance your shopping experience including mall maps & gift card balance check. Download the free app from the App Store&#8480 for iOS powered devices or from Google Play™ for Android powered devices today. iPhone is a trademark of Apple Inc., registered in the U.S. and other countries. App Store is a service mark of Apple Inc. Android and Google Play are trademarks of Google Inc.

Located in the Security Office.

Walking is a great way to stay in shape and you can do it here at Gurnee Mills no matter what the weather is outside!!<br /> <br /> Doors open at 7am Mon through Sunday (Except Christmas Day, Easter &amp; Thanksgiving).<br /> <br /> Walking the center of Gurnee Mills is almost 1.75 miles round trip<br />

Taxis drop off and pick up at Entry G.

Available at Customer Service Center located at Entry E.

Located at entries A, B, E and near Burlington Coat Factory.

Ticketmaster, the world's leading live entertainment ticketing company, now has a retail location at select Simon® Malls Guest Services Booths. You can access event information and purchase tickets at Guest Services to a wide range of venues and entertainment options including sporting events, museums, theaters, performing arts and family shows. Did you purchase tickets from Ticketmaster online? You can conveniently pick them up at our mall. Stop by Guest Services at Entrance E for all of your Ticketmaster ticketing needs.

Available with vaild photo id at the customer service center.
BACK TO TOP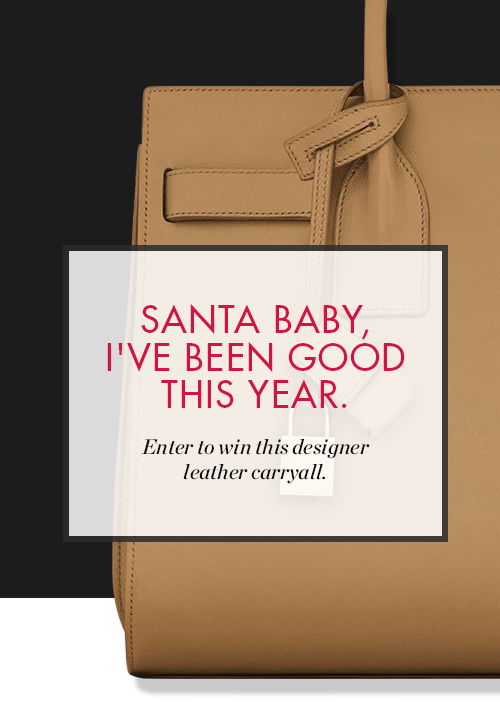 Posted: 12/10/2013
Posted: 11/28/2013
Posted: 11/15/2013
Kidgits Holiday at Simon Malls
Posted: 11/12/2013
Posted: 11/1/2013
Posted: 11/2/2012
Posted: 12/11/2013
Free Medieval Times Tickets (Valued at $120)
Posted: 12/6/2013
Purchase $250 in any Giftcards from Simon Guest Services at Gurnee Mills and we'll give you 2 FREE Medival Times Dinner & Tournament tickets valued at $120! While Supplies Last.
http://www2.simon.com/mall/gurnee-mills/stream/free-medieval-times-tickets-valued-at-120-971026
Mall Event
Other
Special Shopping
December 6, 2013
Posted: 11/25/2013
Join us at Gurnee Mills Friday December 13 through Sunday December 15 for our final Super Sale Weekend of the year! It's time to "Wrap-It-Up" as you make your list and check it twice! Enjoy special offers, extended shopping hours and holiday fun during the Wrap-It-Up Super Sale Weekend ! It's a family affair at Gurnee Mills this holiday season!
http://www2.simon.com/mall/gurnee-mills/stream/wrap-it-up-super-sale-weekend-952014
Mall Event
Special Shopping
November 25, 2013
Get TRIPLE points on ALL purchases
Posted: 12/11/2013
Jifiti - Download Now to Scan and Send Gifts
Posted: 11/1/2013
Want to send a thoughtful gift? Not sure about the size, the style, or the colors they will like?

The Jifiti app solves all your last minute gifting issues, the gift is sent instantly and you save on shipping.

The best part is that you don't have to worry about shipping or the exact size, color or style of the gift you're sending. Your friend will make all those decisions when he or she checks-out with their gift! Consider this the coolest mobile checkout known to man.

How It Works:
Using the Jifiti app - Scan an item in the store. Send any item as a gift directly to your friend's phone or email. Your friend will receive a beautifully wrapped gift in their inbox with a gift card number which they can use online or in-store to redeem their gift.

Use Jifiti for Birthday Gifts, Holiday Gifts, Anniversaries, Sweet Sixteen's, Bar Mitzvah, Bat Mitzvah, Engagements, Bridal Showers, Baby Showers and any other gift giving event that comes to mind.

Oh, and by the way ... Spot something you love for yourself? Simply add it to your Jifiti wish list and share it with your friends and family for them to purchase or chip-in. You can also use Jifiti to manage a baby registry or wedding registry.
http://www2.simon.com/mall/gurnee-mills/stream/jifiti--download-now-to-scan-and-send-gifts-915063
General
Shopping
November 1, 2013
CUSTOM ENGRAVING, EMBROIDERY & SCREEN PRINTING
Posted: 10/17/2013
" THE RIGHT PLACE FOR CUSTOM EMBROIDERY, ENGRAVING AND SCREEN PRINTING; YOU NAME IT, WE MAKE IT."
WITH MORE THAN 20 YEARS EXPERIENCE
SPECIALIZING IN: MILITARY APPAREL, SPORTS MEMORABILIA, CHICAGO SOUVENIRS, AND MUCH MORE.
WE WELCOME ALL OF OUR MILITARY FAMILIES
FOR YOUR CONVENIENCE WE OFFER SHIPPING OPTIONS
SAME DAY SERVICE AVAILABLE
*EMBROIDERY *SCREEN PRINTING *PROMOTIONAL ITEMS *PRINTED T-SHIRTS *IN-HOUSE DESIGN *PERSONALIZED GIFTS *QUANTITIES FROM 1-1000 *GOLF/POLO SHIRTS *PHOTO APPAREL *SPORTS APPAREL *UNIFORMS & HATS *FAMILY REUNION SHIRTS *PHOTO MUGS *PHOTO THROWS
http://www2.simon.com/mall/gurnee-mills/stream/custom-engraving-embroidery-screen-printing-872457
Community
General
October 17, 2013
Posted: 9/27/2013
Posted: 11/2/2012